Our Top Five Pieces Of Copper Wall Art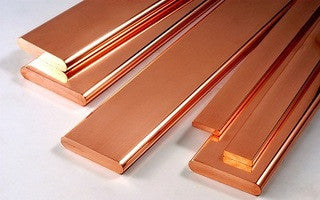 The colors that are "in" are always changing, as well as décor styles. Right now, copper wall art seems to be the thing that consumers are looking for! Here at DV8 Studio, we offer several different pieces of copper wall art, and we hope you're able to find what you're looking for. Below, we have listed a few of our favorite copper pieces.
Copper Infinity – This is a piece that definitely has a lot of hand-sanded details! These designs that are hand-sanded into the surface of the aluminum plates create breathtaking reflections. As you can see, there is a stripe of copper candy paint that goes right through the center of the piece of art.
Copper Cosmic Energy – Looking for a piece that's all copper? If so, you'll probably really like our Cosmic Energy piece! This is a piece that comes in a variety of different colors, but the one we have featured here, is our copper colored piece. Cosmic Energy has designs exploding from the center, and is sure to get a lot of attention in your home!
Rhythmic Curves – If you're looking for something that's a little smaller, or if you're looking for more of a metal sculpture type of art piece, then Rhythmic Curves should be right up your alley! The piece features a black and silver, curved, front panel that is mounted against a copper painted aluminum base.
Vanishing Point – This piece of metal wall art is very popular, and not just among our copper pieces. It's one of the most popular pieces on our site! If you're looking to mix in darker and lighter shades of copper, then this would be a great piece for you.
Vortex – While there are a lot of golden and yellowish tones in this piece, there's a bit of copper, as well. This piece is a little more modern, if that is the look you're going for. Vortex is a beautiful, one-of-a-kind piece that would look amazing in any home!
Which piece have you decided to go with? Are there any of our pieces that you wish were available in copper? If so, let us know in the comments below, and we'll see if we're able to create the piece you're looking for!