Our Top 5 Pieces of Contemporary Metal Wall Art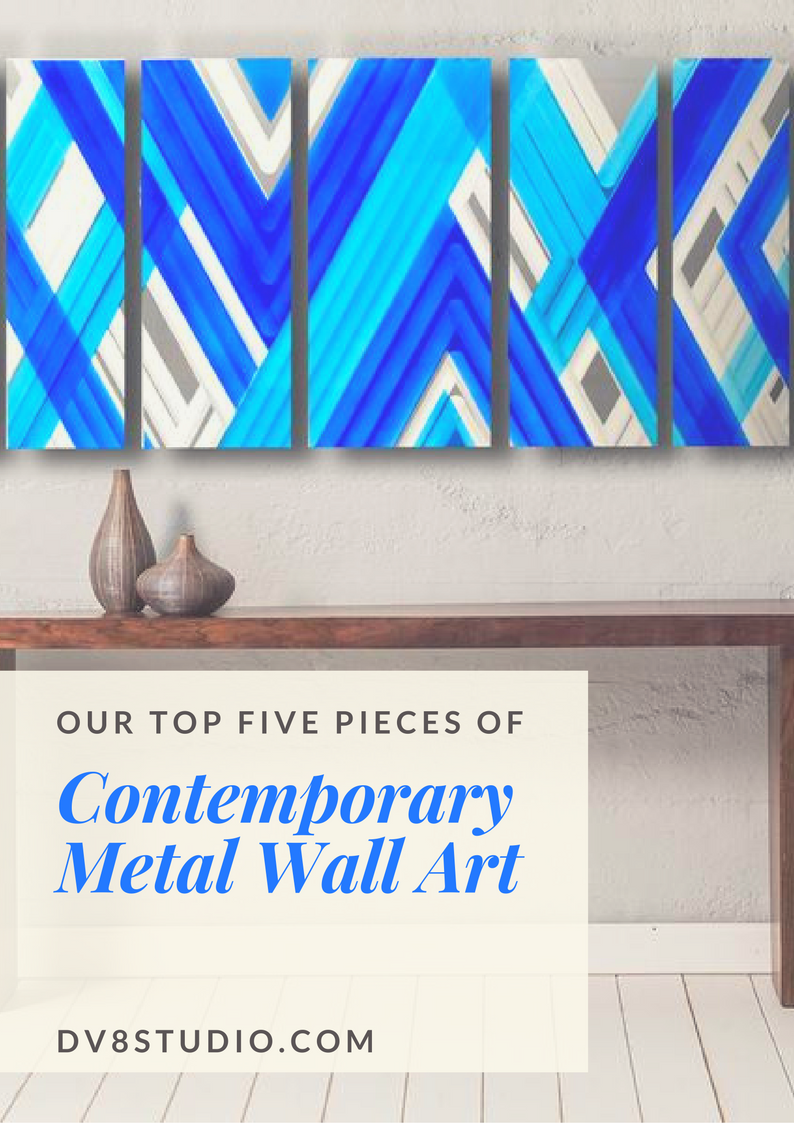 The contemporary design style is one that has become incredibly popular! This is true in homes, as well as offices. We have many different pieces of contemporary large metal wall art available at DV8 Studio. So many, in fact, that choosing a piece of artwork may be a bit overwhelming. That's why we've put together this list of our top five pieces of contemporary metal wall art!
If you like geometric metal wall art, this piece should be right up your alley! This artwork features various shades of blue and silver, as well as geometric lines and shapes. Not only is it contemporary, but it's also very unique! It's likely that your guests have never seen a piece like this before.
The colors in this green and purple contemporary metal wall art compliment each other perfectly! Whether you're planning to add this artwork to your home or an office space, you can be sure that a piece like this will become a focal point! Your eyes cannot help but to be drawn to this incredible piece of contemporary art.
Looking for something a little less colorful? We suggest this piece of silver wall art! The hand-sanded designs create reflections that you truly have to see to believe. Each of the seven panels have been handcrafted to ensure that you receive the best looking piece of artwork possible!
Go for a bold look, and choose this piece of red contemporary metal wall art! If red isn't your color, or if it simply doesn't go with your current décor, don't worry. We offer this style in several different colors, so be sure to take a look around our website, if this is a piece that catches your eye.
This piece features more neutral tones, and has become a favorite among business owners. It provides a great way to add subtle pops of color, while still adding a one-of-a-kind piece of contemporary metal artwork!
Out of these five pieces, which stands out to you the most? Let us know in the comment section below! If you decide to purchase one of these (or any of our pieces), we would love to see it. Please share it with us on social media!