How To Decorate A Teenager's Room With Large Metal Wall Art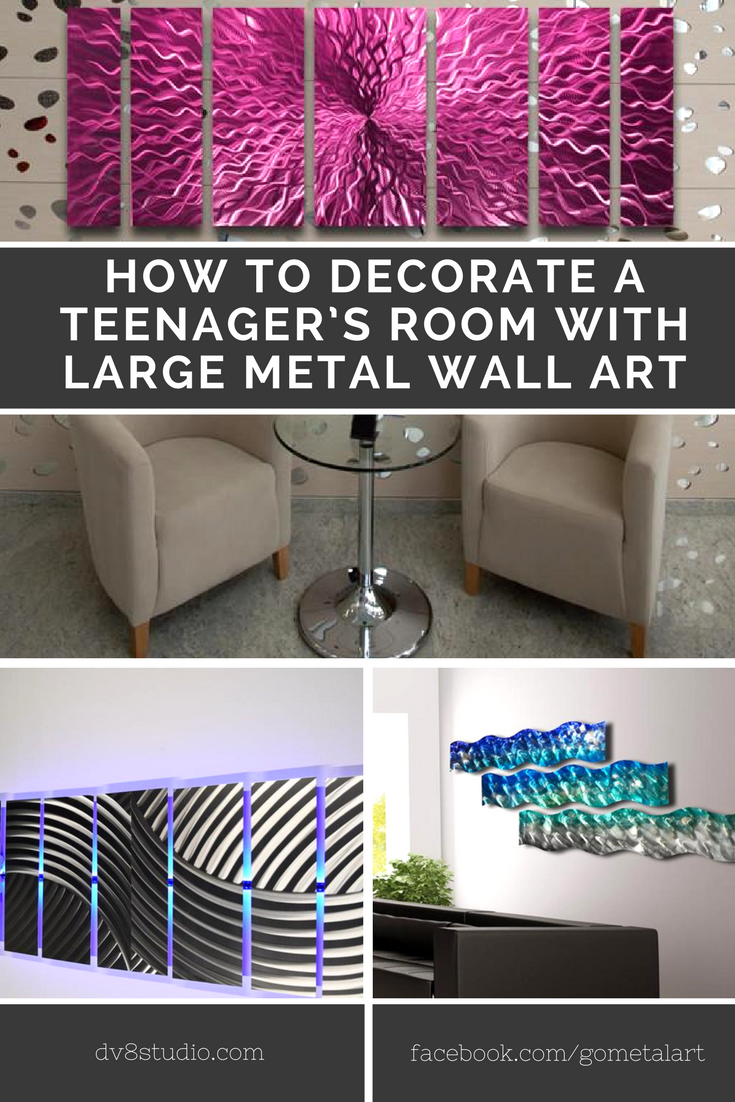 As children become older, they usually want to switch up their bedrooms a bit. Typically, they want something "cool," and something that will make their rooms stand out among all of the other bedrooms in their group of friends. Adding a piece of large metal wall art is a great way to do this, and at DV8Studio, we have many different pieces to choose from, ensuring that your teenager will be able to find something that they like! We've put together a list of some of our top pieces of large metal wall art that we feel may appeal to that age group.
If you have a teen who likes the ocean, or is looking to add a more tropical vibe to their room, this piece of large metal wall art would be perfect for them! It's called Aqua Curves, and features three separate metal wall art panels. It has been hand painted several different shades of blue, including our own color, Hawaiian Blue!
Looking for a piece of large metal wall art that will also add light to a room? We offer LED lighted artwork, as well, and Titan would be perfect for a teenager's bedroom! All of our lighted large metal wall art comes with a remote control, making it incredibly simple to control the different lighting settings on your artwork. The backlight can be changed to any customized color.
This piece of large metal wall art is great, because it comes in many different color options. The artwork in the picture above, is in our vibrant, hot pink color, but if you're looking for another color, just take a look around our website! We're sure that this piece comes in a color that will catch your eye.
Let us know which piece of large metal wall art you've decided to go with! Once you've mounted in on your wall, feel free to snap a picture and send it to us. We love seeing our customer's photos!